Hello Dear Readers,
I have a favorite quote from author James Michener that hangs above my desk:
I love writing.
I love the swirl and swing of words
as they tangle with human emotions.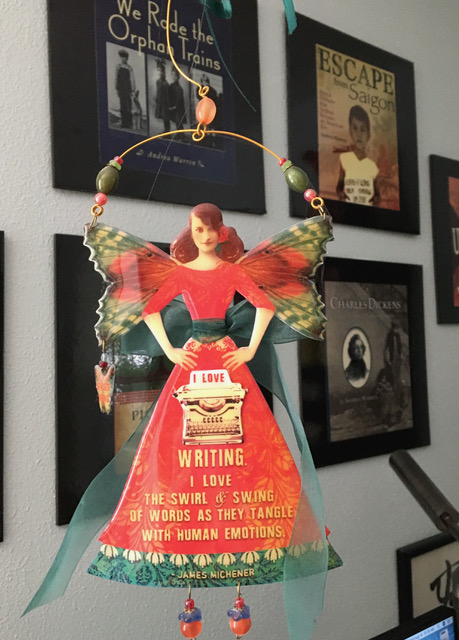 Michener is expressing what authors strive for: connecting readers to feelings kept way down deep in each of us. I think of this while writing true stories about young people caught up in significant historical events. Each of my books takes readers on an emotional journey—one that invites them to identify with my main characters, and with them to dig down into their own deep feelings to find the courage to overcome great challenges.
Along with engaging stories, readers are often surprised by how much history they learn from my stories. I've taken them places they haven't gone before:
into the caves of Vicksburg during the Civil War siege
into sod houses on the Nebraska prairie
onto the streets of Victorian London
into Hitler's death camps
aboard orphan trains traveling across the country
to the Civil War battle of Westport with Buffalo Bill
into the fall of Saigon in the final days of the Vietnam War
into the Japanese American Internment Camps of World War IIWith each project I explore the inner emotional stories of the brave young people living these  experiences. They have so much to teach us.
My newest project has been adapting my book Surviving Hitler: A Boy in the Nazi Death Camp for the stage. When I accepted the invitation of the Jewish Community of Kansas City to do this for a production to be presented by their community theatre group, I didn't know much about writing a play. I've always loved the theatre, and when I was an English teacher I taught Shakespeare, Ibsen, and other masters, but teaching a play and writing a play require two very different skill sets. I found I had much to learn.
I've always enjoyed challenges, and I embraced this one. I will probably soon begin work on another play. Stay tuned!